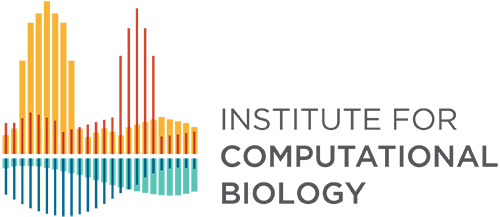 Newsletter
Institute for Computational Biology
Inaugural Issue – December 18, 2017

Message from Jonathan Haines PhD, Director:
<MARK TO PROVIDE>
Upcoming Events
---
PSB Workshops – Pacific Symposium on Biocomputing, Big Island of Hawaii — January 3-7, 2018
Dana Crawford and Will Bush will present:  Integrating Community-level Data Resources for Precision Medicine ResearchFor more about the Symposium, click here!
The next Data Club meeting is in January! Our speaker will be Roberto Pinheiro, Senior Research Economist at the Federal Reserve Bank of Cleveland.  Details to follow in an announcement email. If you are interested in joining the Data Club and learning about upcoming meetings, please send an email request by clicking here.
IT Summit – Hilton Cleveland Downtown, March 27-28, 2017.  The Health IT Summit Series are the premier executive summit focused on the strategies and tools that are re-defining customer care, collaboration and efficiency in the healthcare provider markets.  Click here to learn more.
Recent Events
---
The Institute for Computational Biology (ICB) held its' Third Annual North Coast Conference on Being Precise in Precision Medicine–Measuring Exposures in Diverse Populations, September 28th  Click here for more information.
2017 AMIA Joint Summits on Translational Science Dr. Dana Crawford presented.  You can find the slides for the talks by clicking here.
The ICB Participation in the OHDSI Collaborative Earlier this year, and having looked at multiple data models, the ICB made the decision to standardize on the OMOP Common Data Model (CDM) as the data model of choice for mapping electronic health data and other data from heterogeneous systems. A wealth of information on OHDSI can be foundhere at OHDSI website.
Recent Publications
---
Genome-wide interaction study of smoking behavior and non-small cell lung cancer risk in Caucasian population Li Y, et al.  Carcinogenesis. 2017 Oct 20. doi: 10.1093/carcin/bgx113. [Epub ahead of print] PMID:29059373
Reducing Clinical Noise for Body Mass Index Measures Due to Unit and Transcription Errors in the Electronic Health Record  Robert Goodloe, MS, et al.  AMIA Jt Summits Transl Sci Proc. 2017; 2017: 102–111. Published online 2017 Jul 26. PMCID: PMC5543370
Early-Onset Alzheimer Disease and Candidate Risk Genes Involved in Endolysosomal Transport
Brian W. Kunkle, PhD, et al. JAMA Neurol. 2017;74(9):1113-1122. doi:10.1001/jamaneurol.2017.1518
Integrative analysis of novel hypomethylation and gene expression signatures in glioblastomas Yin A, et al. Oncotarget. 2017 Jul 11;8(52):89607-89619. doi: 10.18632/oncotarget.19171. eCollection 2017 Oct 27.
CBTRUS Statistical Report: Primary brain and other central nervous system tumors diagnosed in the United States in 2010-2014  Ostrom QT, et al.  Neuro Oncol. 2017 Nov 6;19(suppl_5):v1-v88. doi: 10.1093/neuonc/nox158. No abstract available. PMID: 29117289
Targeting glioma stem cells through combined BMI1 and EZH2 inhibition  Jin X, et al.  Nat Med. 2017 Nov;23(11):1352-1361. doi: 10.1038/nm.4415. Epub 2017 Oct 9. PMID: 29035367
Recreational physical activity and survival in African-American women with ovarian cancer  Abbott SE, et al. Cancer Causes Control. 2017 Nov 29. doi: 10.1007/s10552-017-0986-8. [Epub ahead of print]  PMID: 29188593
Racial disparities and insurance status: an epidemiologic analysis of Ohio melanoma patients  Kooistra L, et al.  J Am Acad Dermatol. 2017 Nov 11. pii: S0190-9622(17)32684-1. doi: 10.1016/j.jaad.2017.11.019. [Epub ahead of print] PMID: 29138060
To view all recent publications, visit:  ICB Research