Made possible by NIH/NHGRI R13HG009481
---

Post-doctoral fellow
Department of Cancer Biology
Vanderbilt University
Nashville, TN
I am a practical translational biologist and occasional toolmaker, focused on complex systems and metastasis research.  Broadly, I am interested in applying rigorous quantitative analysis to model biological systems across scales, from single-cell behavior to patient outcomes. During my graduate training pharmacology elucidated a mechanism at the intersection of psychosocial stress, adrenergic pharmacology, bone biology, cancer metastasis, and heart disease. We found a pragmatic solution to this complex problem:  beta blockers to prevent bone metastasis. However, I was dissatisfied with the in vivo methods for quantifying early metastasis and developed a method to detect a single metastatic cell in a mouse bone.
During my postdoctoral work I focused on drug discovery and development and published the first in vivo validation of a RSK inhibitor in the context of breast cancer metastasis. During this time I became less enamored with the traditional reductionist biologist approach to scientist and made the transition to a more quantitative approach.
Currently I am in the lab of Vito Quaranta, exploring lung cancer heterogeneity and generating novel quantitative approaches to address chemotherapeutic resistance. Specifically I am trying to identify epigenetic changes in lung cancer that predict patient response to targeted therapy, and developing math modeling and experimental approaches to validate potential therapies. The goal of my research is to develop metrics that allow us to quantify a specific patient signature prior to treatment thus allowing the clinician to tailor treatment to both the tumor signature and the individual patient profile.
Assistant Professor
Center for Vascular Biology
University of Connecticut Health Center
Farmington, Connecticut
I earned an undergraduate degree in neurobiology from the University of Connecticut, a MS in molecular biology from California State University, Los Angles and a PhD in pathology from the University of Washington School of Medicine. I am currently an assistant professor in the Center for Vascular Biology at the University of Connecticut Health Center. My current studies, supported by my NIH/NCI K01 Mentored Research Scientist Award to Promote Diversity, focus on the transmembrane peptidase prostate specific membrane antigen (PSMA). Expression of PSMA is markedly increased in primary and metastatic prostate carcinomas where it correlates negatively with prostate cancer patient prognosis. However, the functional role of PSMA remains unclear. It has been my goal to identify the molecular mechanisms responsible for PSMA function in this disease. Currently, I am focusing on building a mathematical model of PSMA signaling/regulation in advanced prostate cancer with the hope of using this model to predict new biology. In addition to research, I am also involved in many award winning activities related to undergraduate and graduate research training, mentoring and outreach.
My overall career goal is to become an independent researcher in the field of cancer biology within an academic setting. As a successful practicing scientist and mentor, I plan to use my own successes and familiarity with the practice and administration of science to help other Native Americans and minorities enter this profession.
Deane, Jonathan
Senior Investigator I
Cancer Immunotherapeutics
Genomics Institute of the Novartis Research Foundation
San Diego, California
The research in my group is focused immune regulation which has implications for both autoimmunity and driving immune responses for infectious diseases and cancers. In the case of autoimmunity, we have explored projects that either inhibit pro-inflammatory pathways or activate anti-inflammatory pathways. For oncologic indications, we have focused on activating pro-inflammatory pathways in a safe and selective manner. This has led us to identify and develop low molecular weight therapeutics through phenotypic screening, and we have also worked with protein science colleagues to develop biologics. We are currently working on 7 projects that are at various stages of development, from target validation to preparation for clinical trials. As we look towards the clinic, we have to generate data showing that our compounds are safe and effective, and determine whether the safety and efficacy is generalizable or specific to patient subsets.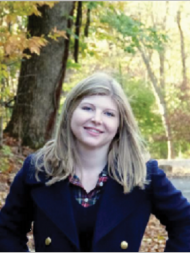 PhD candidate
Program in Human Genetics
Vanderbilt University
Nashville, Tennessee
I use both statistical and machine-learning based approaches to better understand the genetic regulation of gene expression levels and how this relates to the development of complex disease. I have taken several approaches to address this, including: demonstrating that apparent epistasis influencing gene expression in humans is consistent with statistical artifacts; identifying sequence properties predictive of putative enhancers which are conserved across mammalian evolution; and an ongoing project examining the influence of differential ancestry on EHR-derived phenotypes in admixed populations.

PhD candidate
Graduate School of Biological Sciences
Icahn School of Medicine at Mount Sinai
New York, New York
My current work revolves around incorporating genetic, clinical, and epidemiological frameworks into predictive models for personalized medicine applications. I am involved in many projects that incorporate Mount Sinai's Electronic Medical Records (EMR) and genetic BioMe BioBank repository. An early work of mine focused on identifying pairs of diseases that were significantly connected across 3 modalities, including clinical (EMR), genetic, and within the literature space. Additionally, I assisted on a paper using topological data analysis to identify 3 different subgroups within the highly complex Type 2 Diabetes, utilizing both EMR and BioBank datasets. This work has direct application to precision medicine, as a primary goal would be to tailor treatments to patients falling into different subgroups, based on their clinical background and genetic architecture. Additionally, we have recently completed a study identifying loss-of-function mutations within our BioBank population and determining if these mutations are associated with modulation of cardiovascular traits and/or disease risk. By classifying certain loss-of-function mutations in genes that are significantly associated with protective properties of these traits (i.e. loss-of-function in gene X being associated with lower cholesterol levels) we might be able to identify novel targets for therapeutic treatments. In the context of personalized medicine, the classification of both these deleterious (i.e. associated with undesired trait change) and protective mutations might facilitate future genetic counseling recommendations to individuals carrying these variants.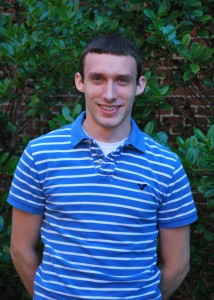 Hall, Jacob
Post-doctoral fellow
Translational and Biomedical Informatics
Icahn School of Medicine at Mount Sinai
New York, New York

Acne is a common skin condition that primarily affects teenagers and young adults. Though not life-threatening, severe acne can have both physical and emotional consequences. A wide range of treatment and prevention methods exist, corresponding to the severity of acne. Drugs used to treat severe acne, such as Isotretinoin, can lead to severe birth defects; Other side effects include depression and suicidal thoughts. In addition to possible side effects, Isotretinoin only clears up severe acne in 80% of patients. Better treatment for acne is justified, and precision medicine may play a role.
In our lab, we are studying the facial microbiome to elucidate possible microbial signatures or host-pathogen interactions. As a preliminary technical study, we compared multiple collection and sequencing methods to determine the best overall approach for capturing the facial microbiome. We found that whole genome sequencing, while more expensive, is justified because it provides a much greater diversity of bacterial and non-bacterial genomic information; additionally, available WGS analysis pipelines provide better species identification and quantification. Preliminary results have shown that certain combinations of bacteria are more likely to co-occur in patients with acne. One bacterial species associated with acne is Propionibacterium acnes. We seek to determine whether subspecies of P. acnes are associated with acne severity. A better understanding of the microbial landscape for both people with normal skin and people with acne may help to develop better treatment methods that seek to establish a "good" facial microbiome and treat or prevent acne.
Hernandez, Wenndy
Post-doctoral fellow
Department of Medicine
University of Chicago
Chicago, Illinois
I am committed to deciphering the molecular mechanisms underlying complex human diseases, particularly those that disproportionally afflict under-represented minorities.  My goal is to reduce, and ultimately eliminate, disparities in stroke incidence, morbidity, and mortality in African Americans through research by identifying molecular determinants of ischemic and hemorrhagic stroke in order to enhance patient treatment. I have a broad interest in cardiovascular diseases and my overall goal is to be a leader in research and education on cardiovascular disease disparities by leading a team of investigators with appropriate expertise and collaborations to elucidate critical molecular pathways in cardiovascular diseases. In addition, I am committed to train the next generation of biological and clinician scientists, particularly from under-represented populations, with the necessary core skills needed to conduct genomics studies. My experience in patient-oriented research and statistical genetic analysis puts me in a unique position to integrate these disciplines in a meaningful manner to conduct genomic research with broad translational impact.
PhD candidate
Computational Biology
New York University
New York, New York
My current work is focused on omics-based drug repurposing, that is finding new uses for existing pharmacotherapies, primarily based on gene expression. The basic idea is to look for gene expression patterns that are reversed between drug and disease, hypothesizing that reversal of expression levels might indicate reversal of the higher-level disease phenotype (see Figure 8 from http://onlinelibrary.wiley.com/doi/10.1002/wsbm.1337/epdf) . I am working both on developing novel statistical methodologies, as well as applying these techniques to discover new therapies for cystic fibrosis. I am also interested in integrating a variety of data sources to better understand and predict drug mechanisms and side effects.
Post-doctoral fellow
Epidemiology and Biostatistics
University of California San Francisco
San Francisco, California
I am currently a postdoctoral scholar in the department of epidemiology and biostatistics at the University of California, San Francisco. My major research focus is in the elucidation of breast cancer associated risk variants in Latina and African American sample populations through GWAS, as well as admixture mapping of prostate and breast cancer risk loci. In addition to studying cancer risk in underrepresented populations, I am also involved in identifying the shared genetic basis of a range of varying cancers within Caucasians. Another avenue of my work is the use of EHR based cohorts for genome-wide association studies of asthma, allergy, and drug response.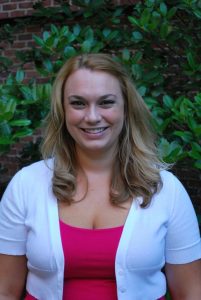 PhD candidate
Program in Human Genetics
Vanderbilt University
Nashville, Tennessee
My research focuses on how the interaction between socioeconomic and genetic factors affects complex diseases with racial health disparities. Thus far, I have focused on extracting socioeconomic status (SES) information from de-identified electronic health records so that SES data can be more easily incorporated into genetic studies which utilize these records. The next portion of my project examines the relationship between the extracted SES data and genetic factors which affect blood pressure in African Americans. To date, very few genetic studies of blood pressure in underrepresented populations incorporate SES data, despite prior associations between SES factors and blood pressure. This could lead to misleading conclusions regarding the genetic variants contributing to blood pressure. My work will provide a more complete picture of the biology of blood pressure because it will include both SES and genetic data.
PhD candidate
Program in Human Genetics
Vanderbilt University
Nashville, Tennessee
My dissertation project has two distinct areas of research. The first aim of my dissertation research is to identify genetic variants associated with lung cancer incidence and mortality in African Americans. Despite higher lung cancer incidence and mortality rates compared to all other racial/ethnic populations, African Americans have been poorly represented in biomedical research. In my research, I have identified a variant associated with survival in African Americans that was previously identified in a European American population; however, the variant appears to have a population-specific effect. To our knowledge, this is the first genome-wide association of lung cancer survival in African Americans. Additionally, my research examines cross-cancer pleiotropic associations of lung cancer risk in African Americans.
The second aim of my dissertation is focused on characterizing the African origins of African Americans. African Americans are an admixed group of individuals with approximately 80% African ancestry and 20% European ancestry. Previous studies have shown that this African ancestry is predominantly of West African origin. Our preliminary data show that African ancestry may vary across the United States, and particularly in the South, where the majority of slaves were imported. This aim seeks to uncover fine-scale resolution of African genetic ancestry in African Americans, and overlay it with known historical data surrounding the salve trade movement.
PhD candidate
Program in Biomedical Informatics
Vanderbilt University
Nashville, Tennessee
My research focuses on the analysis of protein-coding variation and how it influences human health. Specifically, I am interested in analyzing coding variation within its functional context – protein structure – and have developed resources that efficiently map protein-coding variants into all solved and predicted structures of human proteins. We find significant differences between the spatial distributions of synonymous and missense variation, indicating spatial constraint on amino acid substitution. I have expanded on this to develop a novel, predictive feature using the relative spatial proximity of an amino acid to known pathogenic and neutral missense variation and find that it performs comparably with other methods in the presence of pathogenic variant clusters. Through our collaboration with the Undiagnosed Disease Network (UDN), we've shown that we can use spatial distributions to predict the pathogenicity of variants of unknown significance.