James M. Warfe
James (Jim) Warfe currently leads the CWRU Information Technology Services Research Computing team that develops and implements IT strategy for the research enterprise utilizing best practices in industry and academia. Trained in information systems and health care informatics he is the co-Director of the CWRU ICB clinical informatics team and a staff member in the Biostatistics and Bioinformatics Shared Resource for the Case CCC. Mr. Warfe currently provides support to the CWRU BTERNet (PI: Chak) and CWRU GI SPORE (PI: Markowitz) projects. He has extensive experience in high performance computing, complex disease data modeling, data management, and study design.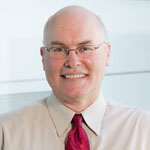 Bob Lanese
Robert (Bob) Lanese is a Data Architect/Data Lead Manager for the CICB Translational Informatics Team and also has the Clinical Research Informatics Specialist role at the Case Comprehensive Cancer Center supporting Clinical Trials activities in the areas of database and report development, applications administration, and electronic form design. He has extensive experience in custom application development, integration design, application administration, database and electronic form design, data management, and standards development. Bob has over 31 years of experience as both an analyst/programmer and as an engineer. He has a M.S.E. in both mathematics and mechanical engineering, and a B.S.E. in mechanical engineering. Bob started his career in the U.S. Peace Corps in Cameroon, West Africa.

Devin Tian
Devin Tian, Ph.D. is a Data Architect for the CICB Translational Informatics team. Dr. Tian received his Ph.D. at Case Western Reserve University in Computer Science in 2006. Before joining the team, he worked at the Cleveland Clinic as a Sr. Software Architect for 9 years. His areas of expertise include various programming languages, MVC, OOP, component-based development, application & database Integration, SQL Server/Oracle data management, and Epic Chronicles/Cache development. He is adept in all phases of the project lifecycle, with an emphasis on software/project design, application development, data transformation, project management and system integration. He is also interested in data science and cloud Computing, including large scale data integration and the Semantic web, biomedical and clinical Informatics, including pragmatics of ontology, data capture, integration, management, Interface-driven software engineering and theoretical computer science.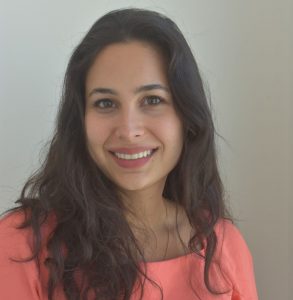 Paola Saroufim
Paola Saroufim, PharmD, MPH, is a Research Scientist and the Institute's Assistant Clinical Director of Population Health. She supports clinical and population-based research through the application of innovative health informatics methods to a wide variety of biomedical data sources.
Her work includes building the data infrastructure required to support research on various conditions, including ophthalmology diseases – particularly glaucoma – as well as gynecological cancer. In addition, she is working on de-novo database building for a cancer and health disparity project. In collaboration with University Hospitals Cleveland Medical Center, she supports patient data mapping to a common data model, the Observational Medical Outcome Partnership (OMOP), to facilitate large observational studies. In this capacity, she partners with clinical and research colleagues to ensure that cohort phenotyping tools are used and patient clinical data is accurately captured to facilitate interoperability. She also is involved in implementing a searching/indexing tool, and introducing these capabilities and functions across the research enterprise.
Saroufim represents the Cleveland ICB at the Observational Health Data Sciences and Informatics (OHDSI) collaborative, an international data/research community, with which she is an active member.
She also is part of the Institute team that has partnered with the Louis Stokes Cleveland Veterans Affairs Medical Center where her specific research projects with the Infectious Disease department focus on antibiotic use for treatment and prophylaxis.
Saroufim received her Doctor of Pharmacy degree from the Lebanese American University and her Master of Public Health degree from CWRU's Department of Population and Quantitative Health Sciences. She is pursuing a Master of Science in Healthcare Management at the Weatherhead School of Management at CWRU.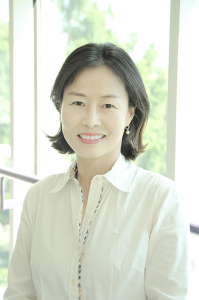 Sunah Song
Sunah Song, PhD, is a Senior Research Associate with the Institute's clinical informatics team supporting research informatics.
Dr. Song received her PhD from the Department of Computer and Data Sciences, Case Western Reserve University.
She has extensive statistical data analysis and visualization experience, research application design and development, complex data modeling, and data management.