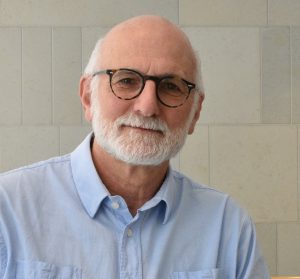 Scott M. Williams, PhD
Scott M. Williams, PhD, is a professor and the director of the Epidemiology & Biostatistics graduate studies program in the Department of Population and Quantitative Health Sciences. He also is a professor with the Department of Genetics and Genome Sciences. Both departments are part of Case Western Reserve University School of Medicine. Williams is an expert in the genetics of complex human disease, including the genetic risk of adverse pregnancy outcomes, hypertension, cardiovascular disease, cancers, and susceptibility to infection. An experienced population geneticist, he studies how genes, either singly or in interactions with the environment, affect disease risk in different populations.
Dr. Williams has extensive experience in graduate education, having developed the PhD program in human genetics at Vanderbilt University and having served as program director of other institutions' PhD programs. Before coming to CWRU, he was a professor of genetics at the Geisel School of Medicine, Dartmouth College, where he served as founding director of the Center for Integrative Biomedical Sciences and associate director of the Institute for Quantitative Biomedical Sciences.