Janina M. Jeff, PhD, MS
Dr. Janina Jeff is a post-doctoral fellow at the Icahn School of Medicine at Mount Sinai at the Institute for Personalized Medicine. Her primary research interest is to identify genetic variants that explain disease disparities observed across populations caused by the differential patterns of genetic ancestry.  Dr. Jeff has applied her interests to several common human diseases and traits including quantitative cardiovascular traits, anthropometric traits, hematological traits, reproductive outcomes, chronic kidney disease, type 2 diabetes, and pharmacogenomics in highly structured admixed populations such as African Americans and Hispanic/Latinos.  More recently, Dr. Jeff's work has been focused on using electronic health records for large-scale 'omic' research. Currently, she is developing approaches to extract data from a series of clinical data warehouses to define novel clinical phenotypes from acute care settings, for example extracting real-time physiologic response to short acting catacholamines administered during surgery for pharmacogenomic studies.  Outside of the lab, Dr. Jeff is also committed to science outreach and leadership and has been recognized as a National Human Genome Research Institute Genome Scholar (2006), recipient of the Women of Excellence and Leadership award (2006), a Howard Hughes Distinguished Research Mentor (2009), and Levi Watkins Award for Commitment to Diversity (2011).  Learn more...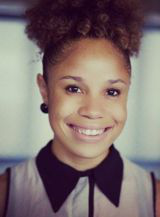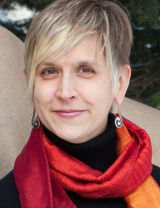 Sarah A. Pendergrass, PhD, MS
Dr. Sarah Pendergrass is Assistant (Investigator I) Professor in the Biomedical and Translational Informatics Program at Geisinger Health System.  Dr. Pendergrass is a genetic bioinformatician who focuses on high-throughput data analysis and data-mining approaches to studying complex human diseases and traits.  Dr. Pendergrass has extensive experience in using both epidemiologic and clinic-based resources to perform phenome-wide association studies (PheWAS) to identify cross-phenotype associations and pleiotropy.  Dr. Pendergrass also develops software tools to visualize complex data.  In recognition for her innovative work, Dr. Pendergrass was named one of Genome Technology's PIs of Tomorrow (2013).  Learn More...