Learn how to use the OnCore® Enterprise Research system
The ICB Technologists have created instructional videos and tutorials to learn how to perform common tasks within the OnCore Enterprise Research System.  Please explore below!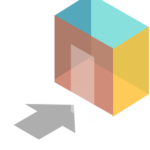 ---
Learn about the functionality of OnCore both as a Clinical Trial Management System (CTMS) and as an Electronic Data Capture (EDC) and Data Management tool.  OnCore is a web-based tool that integrates with Labmatrix for studies that require biospecimen management.  With role-based security, access control is granular.  A study staff member can be a Data Manager on one study, and have a different role level of access on another study.