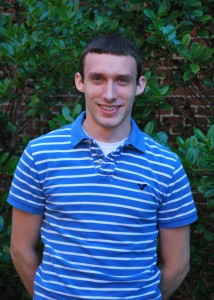 Jake Hall, M.S.
Mr. Jacob Hall is a graduate student in the laboratory of Dr. Will Bush at Case Western Reserve University. Jake earned his Bachelor of Science in 2008 majoring in biology from Middle Tennessee State University in Murfreesboro, TN. He was admitted to the Interdisciplinary Graduate Program at Vanderbilt University where he became interested in human genetics, and subsequently earned an Interdisciplinary Master of Science in Computational Biology. Jake is currently earning a PhD in the Graduate Program for Human Genetics from Vanderbilt University (mentored by Will Bush at CWRU). Jake's dissertation research is focused on dissecting the genetic architecture of age-related macular degeneration using new statistical and bioinformatics techniques.
Brittany Hollister
Ms. Brittany Hollister is currently a PhD candidate in human genetics at Vanderbilt University. Brittany is mentored by Dr. Amy Non (Assistant Professor of Anthropology at the University of California San Diego), Dr. Melinda Aldrich (Assistant Professor in the Department of Thoracic Surgery at Vanderbilt University), and Dr. Dana Crawford (Associate Professor in Epidemiology and Biostatistics at Case Western Reserve University). Brittany earned a Bachelor of Arts in Biochemistry and Molecular Biology from Rollins College in 2012. Brittany's dissertation is the investigation of gene-environment interactions between genetic variants contributing to blood pressure and socioeconomic status in
African Americans. Brittany's research interests span anthropology, human genetics, health disparities, and biomedical informatics. In addition to research, Brittany is active in teaching and mentoring serving as a teaching assistant for Dr. Non's anthropology classes as well as a senior student mentor to undergraduate students in the lab.