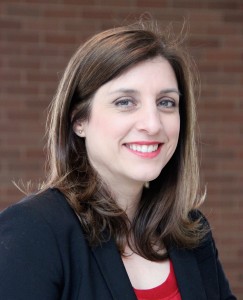 Dr. Blanca Himes is Assistant Professor in the Department of Biostatistics and Epidemiology in the Perelman School of Medicine at the University of Pennsylvania. Dr. Himes is also affiliated with the Graduate Group in Genomics and Computational Biology. As a computational scientist, Dr. Himes' research interests focus on using biomedical informatics approaches to better understand complex respiratory diseases such as asthma. Among the on-going projects in the Himes lab include understanding the function of disease-associated genes by altering cell-specific transcriptomes, integrating diverse genomic datasets to model cellular transcriptome changes involved in disease, and using geospatial demographic and environmental data to better understand factors that contribute to asthma prevalence and exacerbation. In addition to research, Dr. Himes is active in mentoring students, and she blogs occasionally to address topics posed by young students such as career advice, personal motivation for doing research, and parenthood. Dr. Himes' research potential and leadership skills have been recognized with the UCSD Sang-keng Ma Memorial Award (2001) and the Harvard-MIT Division of Health Sciences and Technology Student Leadership Award (2007).
Dr. Himes on Twitter
@KAlicea_PhD Que cosa tan tenaz. Estoy de acuerdo con los comentarios de que el video lo deja a uno con lagrimas. Un fuerte abrazo.