The fourth annual Case Western Reserve University (CWRU) Institute for Computational Biology (ICB) North Coast Conference on Precision Medicine will be held September 13, 2018 at the Cleveland Botanical Garden in Cleveland, OH.  This year's theme is "Sequencing and Genotyping in Diverse Populations:  Who Wants What Back (and When)?"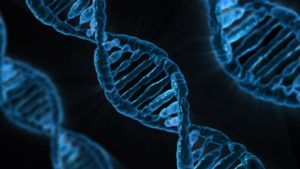 This all-day conference will feature invited speakers covering a range of topics related to this year's theme of returning research or clinical genomic results including considerations for populations traditionally under-represented in biomedical research (Dr. Nanibaa' Garrison, Seattle Children's), copy number variant (CNV) testing and developmental brain disorders (Brenda Finucane, Geisinger), internet access (Dr. Sarah Hartz, Washington University), clinical decision support for pharmacogenomics (Dr. Aniwaa Owusu Obeng, Mount Sinai), and biases in genomic databases (Dr. Latrice Landry, Brigham and Women's Hospital and Partners Healthcare).
For more information, please visit the Symposium page on the ICB website.
We are offering travel awards to trainees and early career investigators who are US citizens or permanent residents. 
Travel awards will cover travel [ground and airfare (economy or main cabin)], hotel (up to two nights' stay), meals (at the per diem rate for two days of travel and one symposium day), and other miscellaneous travel expenses.  To apply, please fill out the on-line travel award application below.
Applications will be evaluated by the ICB Executive Committee and awarded on a rolling basis.   For questions concerning eligibility or the travel award application, please email Dana Crawford, PhD, Organizing Committee Chair at dana.crawford[AT]case.edu.