The seventh annual Case Western Reserve University (CWRU) Cleveland Institute for Computational Biology (CICB) North Coast Conference on Precision Medicine in partnership with the International Center for Health Genomics will be held August 17, 2023 at the Cleveland Botanical Garden in Cleveland, OH. This year's theme is "Increasing Global Diversity in Genomics."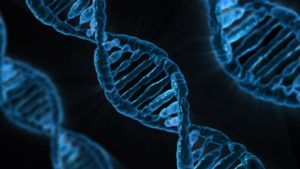 This all-day conference will feature invited speakers covering a range of topics related to national and international efforts to increase diversity in genomics datasets for a variety of phenotypes including common cancers, Alzheimer's disease, and infectious diseases.
For more information, including a list of speakers, please visit the Symposium page on the CICB website.
We are offering travel awards to trainees and early career investigators who are US citizens or permanent residents. 
Travel awards will cover travel [ground and airfare (economy or main cabin)], hotel (up to two nights' stay), meals (at the per diem rate for two days of travel and one symposium day), and other miscellaneous travel expenses.  To apply, please fill out the on-line travel award application below.
Applications will be evaluated by the CICB Executive Committee and awarded on a rolling basis.   For questions concerning eligibility or the travel award application, please email Dana Crawford, PhD, Organizing Committee Chair at dana.crawford[AT]case.edu.