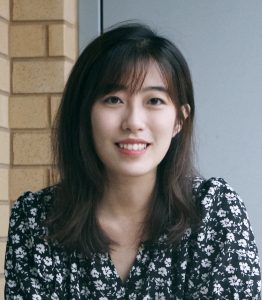 Ms. Shiying Liu is a graduate student in the Epidemiology and Biostatistics PhD program administered by the Department of Population and Quantitative Health Sciences at Case Western Reserve University (2019-present).  Ms. Liu has a Bachelor's of Science from Fudan University and a Masters of Science in Biomedical Engineering from Carnegie Mellon University.
Ms. Liu is recipient of a Diana Jacobs Kalman/AFAR Scholarship for Research in the Biology of Aging.  She is one of ten scholarship awardees being supported for biomedical research in aging in 2021.
Recent Publications
Zheng, Y, Wang, LB, Sun, SF, Liu, SY, Liu, MJ, Lin, J. Phylogenetic and ion-response analyses reveal a relationship between gene expansion and functional divergence in the Ca2+/cation antiporter family in Angiosperms. Plant Mol Biol 2021; 105 (3): 303-320. PubMed PMID:33123851 .
Sun, Z, Liu, S, Kharlamov, EA, Miller, ER, Kelly, KM. Hippocampal neuropeptide Y protein expression following controlled cortical impact and posttraumatic epilepsy. Epilepsy Behav 2018; 87 : 188-194. PubMed PMID:30146352 .
Search PubMed