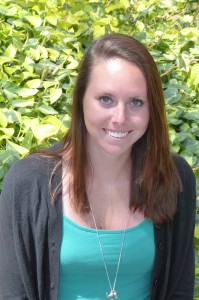 Previous Positions
Crawford Summer Research Volunteer (2015)
Medical School Student, Eastern Virginia Medical School, Norfolk, VA (2014- 2018)
Current Position
Resident Physician, MetroHealth (2018-present)
Research Interests
Sarah volunteered for summer research in the Crawford lab between her first and second year of medical school.  Sarah's undergraduate major was in mathematics and chemistry, and she has completed research projects related to applied mathematics.  Sarah wanted to use the summer of research to explore how she could incorporate her knowledge of applied mathematics and medical science into her career as a physician.  In the Crawford lab, Sarah accessed a large dataset of de-identified electronic health records and genomic data from African American patients to identify genetic variants related to response to common medications taken by adults such as statins and anti-hypertensives.  Sarah also began to estimate local genetic ancestry in this dataset for future genetic association and admixture studies.  Sarah's work related to pharmacogenomics was submitted to the Pacific Symposium on Biocomputing for consideration in the 2016 proceedings.
Recent Publications
Restrepo, NA, Laper, SM, Farber-Eger, E, Crawford, DC. Local genetic ancestry in CDKN2B-AS1 is associated with primary open-angle glaucoma in an African American cohort extracted from de-identified electronic health records. BMC Med Genomics 2018; 11 (Suppl 3): 70. PubMed PMID:30255811 PubMed Central PMC6157155.
Laper, SM, Restrepo, NA, Crawford, DC. THE CHALLENGES IN USING ELECTRONIC HEALTH RECORDS FOR PHARMACOGENOMICS AND PRECISION MEDICINE RESEARCH. Pac Symp Biocomput 2016; 21 : 369-80. PubMed PMID:26776201 PubMed Central PMC4720980.
Search PubMed