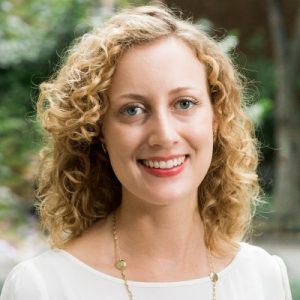 Natasha Lopes Fischer
University of Pennsylvania
Philadelphia, PA
A Coxiella burnetii bacterial protein suppresses host NF-kB signalling
Host immune cells use multiple strategies to detect and protect against microbial infections. Signalling pathways activated during infection play a central role in the innate immune response, as they enable the host cell to upregulate several antimicrobial programs. Many pathogens have evolved countermeasures to suppress these multiple host immune pathways. Coxiella infects alveolar macrophages and causes the emerging disease Q fever. It uses a type IV secretion system (T4SS) to inject bacterial effector proteins into the host cytoplasm in order to modulate host cellular processes and form a replicative niche inside the cell. Despite its intracellular lifestyle, Coxiella does not elicit a strong cytokine response from the host cell. We hypothesized that Coxiella suppresses this cytokine response using bacterial effectors. We infected a human monocytic cell line with wildtype Coxiella or a mutant strain lacking a functional T4SS, and surveyed for immune responses. Our results suggest that Coxiella uses its T4SS to inhibit immune signaling and suppress cytokine upregulation. Our results luciferase reporter screen, we have identified a bacterial effector that inhibits NF-kB signaling. Ectopic expression of this effector in cells revealed that is suppresses the mRNA expression of several immune genes downstream of TNF signalling and also suppresses the phosphorylation of NF-kB pathway proteins. Our findings provide insight into how Coxiella inhibits host signaling pathways to evade the innate immune response and may provide targets for improved therapeutics for Q fever.
SACNAS Virtual National Diversity in STEM Conference, October 25-29, 2021
Lopes Fischer, N, Naseer, N, Shin, S, Brodsky, IE. Effector-triggered immunity and pathogen sensing in metazoans. Nat Microbiol 2020; 5 (1): 14-26. PubMed PMID:31857733 PubMed Central PMC9326894.
Shang, S, Yang, J, Jazaeri, AA, Duval, AJ, Tufan, T, Lopes Fischer, N, Benamar, M, Guessous, F, Lee, I, Campbell, RM et al.. Chemotherapy-Induced Distal Enhancers Drive Transcriptional Programs to Maintain the Chemoresistant State in Ovarian Cancer. Cancer Res 2019; 79 (18): 4599-4611. PubMed PMID:31358529 PubMed Central PMC6744966.
Search PubMed