¡Hola Precision Medicine–Bienvenidos a México!
The 3rd Personalized Medicine Conference, organized by Fusion Conferences Limited, was held May 30 – June 2, 2019 in Puerto Vallarta, Mexico. Chaired by Drs. Marylyn Ritchie, David Roth, and Mike Snyder, this two and a half day conference covered all things precision medicine, including sequencing, electronic health records, artificial intelligence, and more. I along with Will Bush was fortunate to have been asked to speak at the conference on our work related to precision medicine.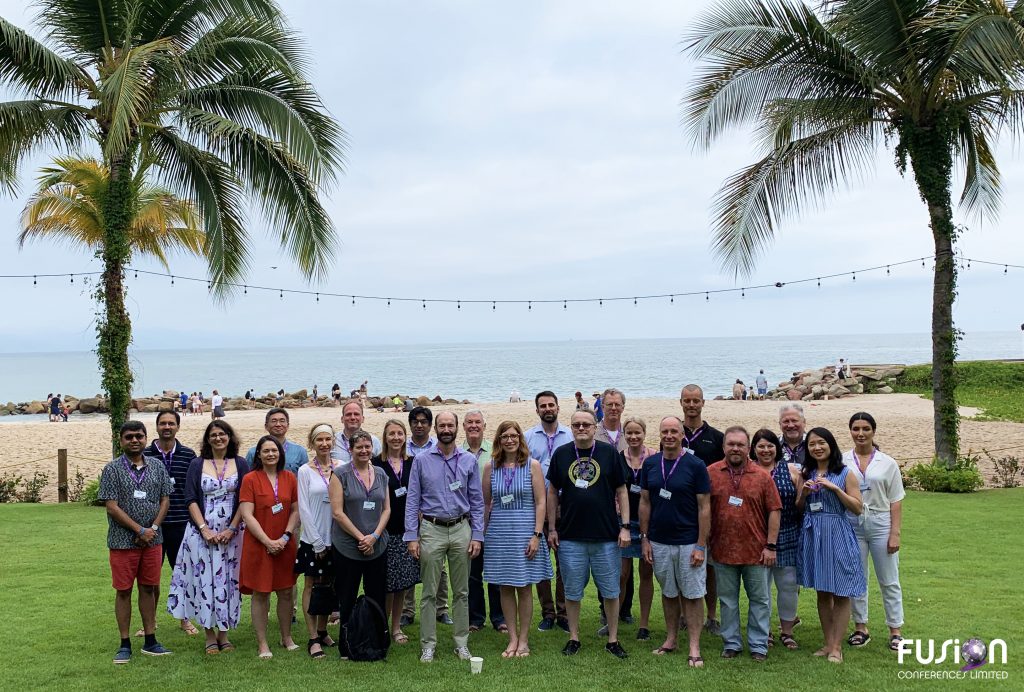 Personalized medicine is still a relatively young focus within the broader discipline of translational research. Not too far in the distant past, you were hard pressed to find a conference with a session devoted to the topic. At this point, precision and personalized medicine conferences are everywhere and all the time. Given that backdrop, what's so special about this conference?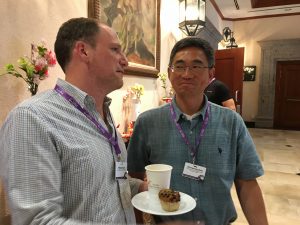 Well, for one, this conference had a stellar line-up. And I am not just saying that because Will and I each gave a talk. No–this was a really good line up all thanks to the chairs. Topics included pharmacogenomics, precision oncology, artificial intelligence, and reimbursement, to name a few. Second, this was a small conference, which meant everyone presented, discussed, and mingled. This conference was an excellent networking opportunity. Will Bush and I caught up with colleagues from both our previous and current affiliations (ha–we flew all the way to Mexico to chat with Dr. Anant Madabhushi, Professor and Director of the Center for Computational Imaging and Personalized Diagnostics, Case School of Engineering!).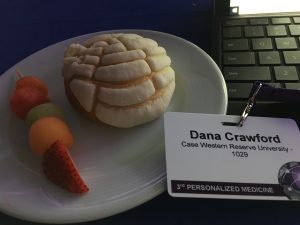 Third, this was an unusual conference for me in that it was organized by Fusion, not a professional scientific society or academic institution. Fusion Conferences Limited specializes in organizing scientific conferences for academia and industry. Established in 2012, Fusion's headquarters are in the UK. All of that sounds pretty normal as conferences go, but what makes Fusion stand out is that it is a family-run business. That is, the person behind the registration desk is probably the sibling of the person herding the scientific cats to the lawn for a group picture.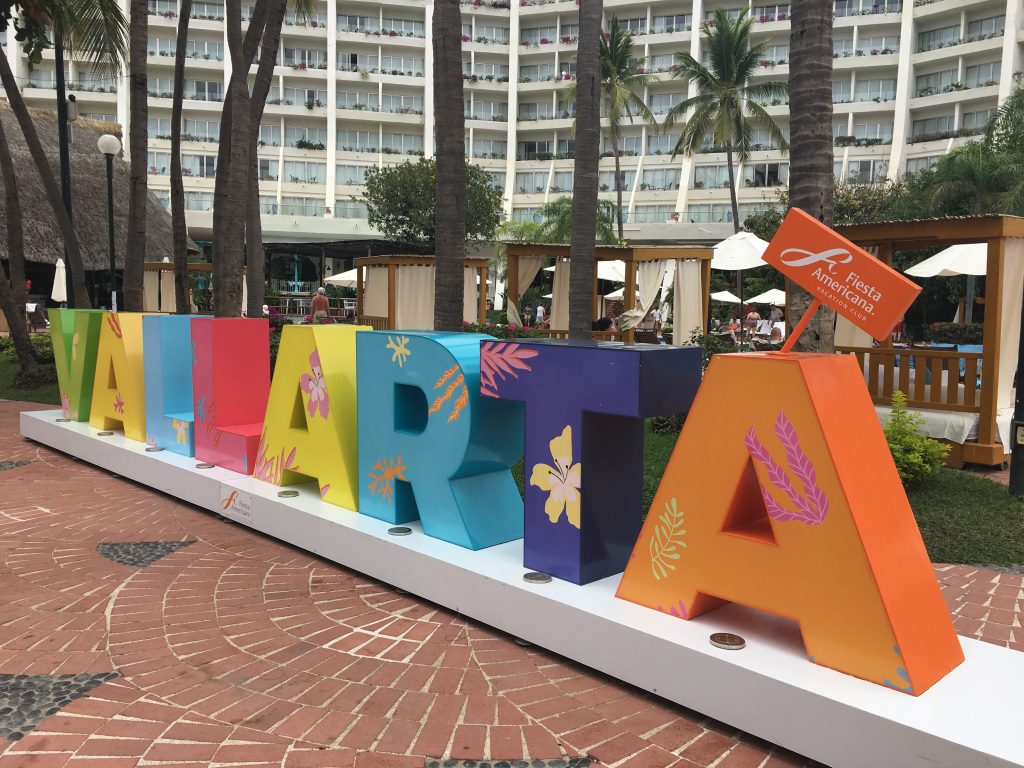 Finally, I would be remiss if I did not mention the unique location. The conference, as you can tell if you have made it this far, was held in Puerto Vallarta, Mexico. I have never been to a scientific conference held in Mexico, so I was intrigued. To boot, I have family in Mexico who were long overdue for a visit.
Before waxing poetic about our Puerto Vallarta adventures, I need to mention that this conference was held at a resort known as "Fiesta Americana." I should also detail that this is an all-inclusive resort. Yeah….hmm…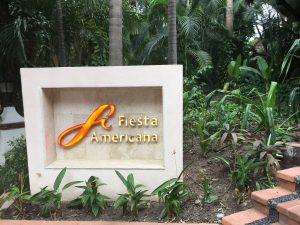 For those who know me, you quickly realize I very much enjoy my food and drink. I also like to get out and about to see any sites offered by the city. All-inclusive resorts do not lend themselves to either activity. Also, I must confess that the Pacific Symposium on Biocomputing has me absolutely spoiled. The Fairmont Orchid, home of PSB, is not all-inclusive but it is oh-so-lovey, and that's not even accounting for the location (Hawaii)!
I have to say that I was pleasantly surprised by Fiesta Americana's resort design. The open-air lobby was pretty cool. The view of the pool and beach beyond was nice. None of us in our party partook in pool activities, but I heard Dr. Marylyn Ritchie and her hubby scored passes for the adults only pool. Nice!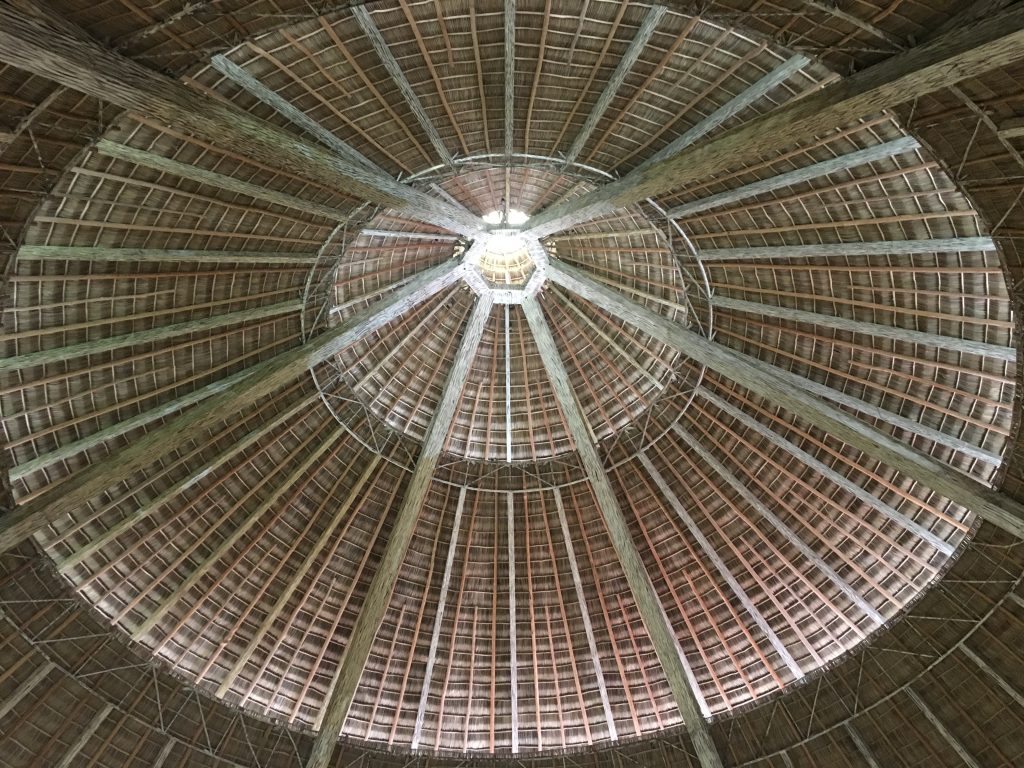 Neither my husband nor I are beach people, so lounging in the sand during conference breaks was out of the question. What did you do, you might ask? Well, let me tell you. First, OK, we did stroll along the beach. Puerto Vallarta has an extensive beach esplanade or boardwalk known as el Malecón. As you might imagine, the walk is lined with shops, restaurants, artists, and street performers. We happened to walk by when a group of voladores decided to spin around upside-down from a very tall pole.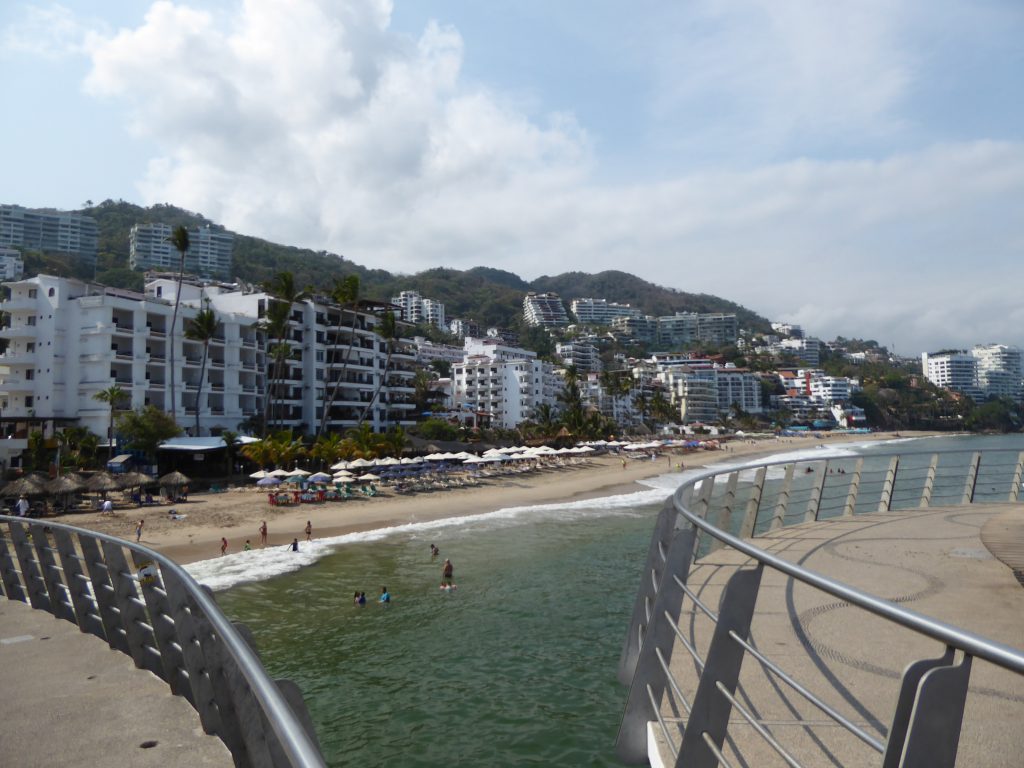 We also scoured the area for a great place to eat with live music. If you want to hear some of the best mariachis around, make a reservation for the Iguana Restaurant at Casa Kimberly for dinner. During high season (winter), mariachis are at the restaurant six nights a week. The conference was scheduled during the low season (summer), so the mariachis were there only one or two nights a week. Reservations are a must if you want to have that very Mexican experience.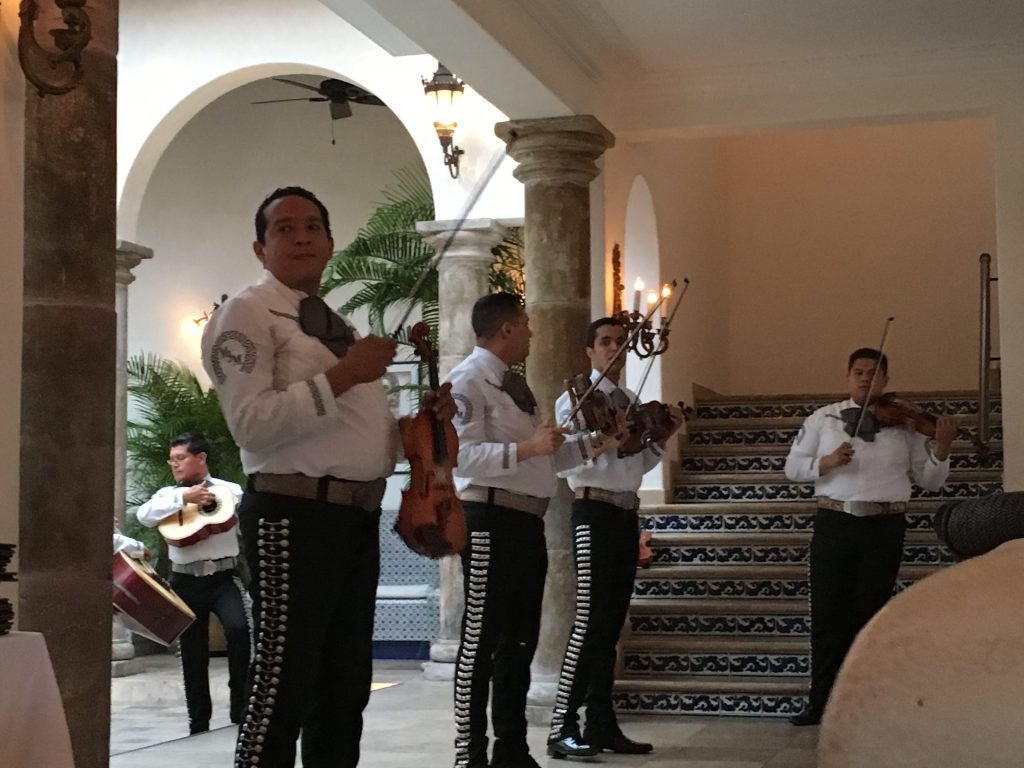 A quick word about the Casa Kimberly. The house and restaurant are at the top of a hill, providing some of the best views of the city, especially at night. Also, the house has a very interesting and American history. The house was owned by Richard Burton and given to Elizabeth Taylor for her birthday. Not familiar with the pair? They were kind of your Brad Pitt-Angelina Jolie/Jennifer Anniston of the day. The two married actors met and began an affair when they starred together in Cleopatra in 1962. In 1963, Richard Burton began filming John Huston's The Night of the Iguana in a remote location near what was then a small fishing village known as Puerto Vallarta. Elizabeth Taylor was not in The Night of the Iguana, but she spent months there with Burton while he filmed.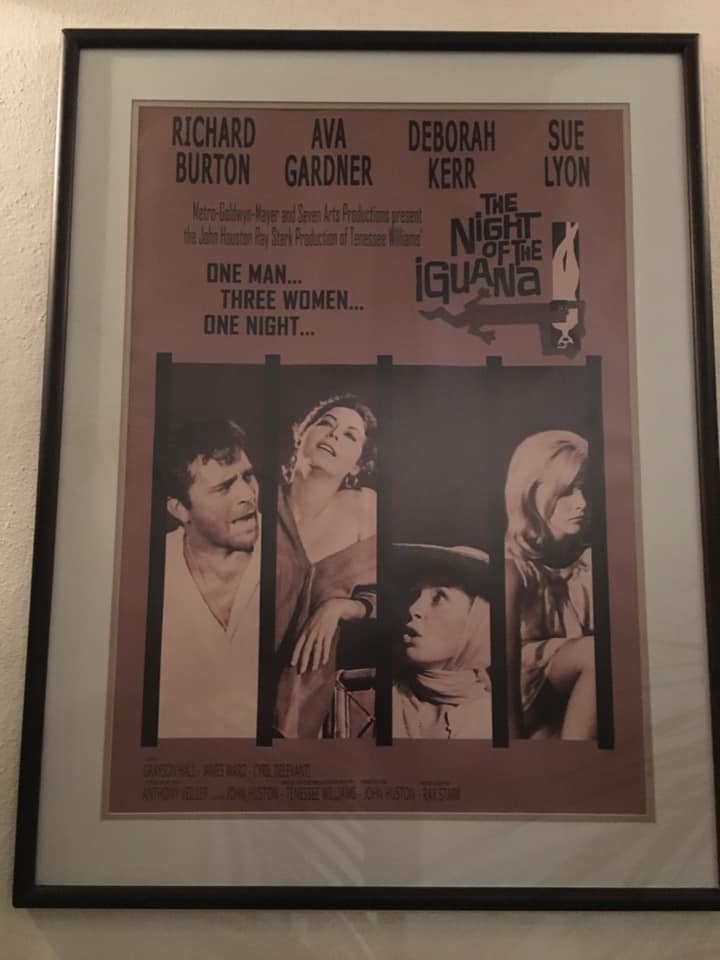 The pair's presence is often cited as the major catalyst that put Puerto Vallarta's beaches on the map. Paparazzi followed the pair incessantly, resulting in a flood of published photographs that featured the beautiful actors enjoying the pristine beaches and restaurants on the pacific coast of Mexico. Flash forward 15 years, and Puerto Vallarta ballooned both in population and popularity, complete with becoming a stop as part of the "Mexican Riviera" on the Love Boat.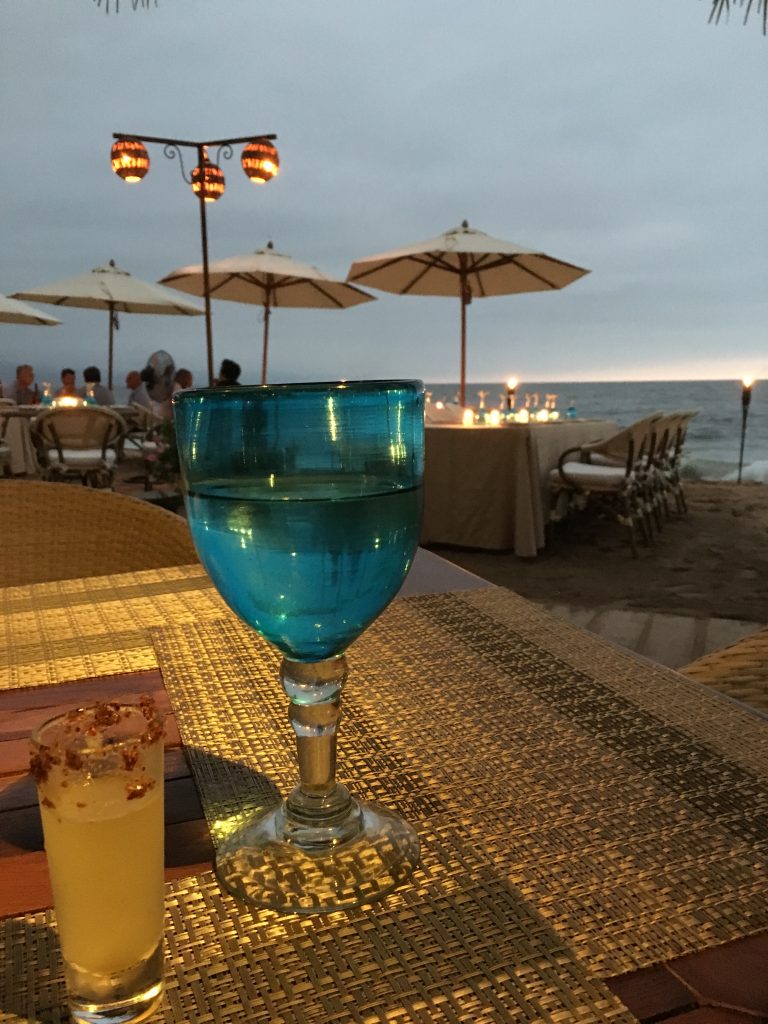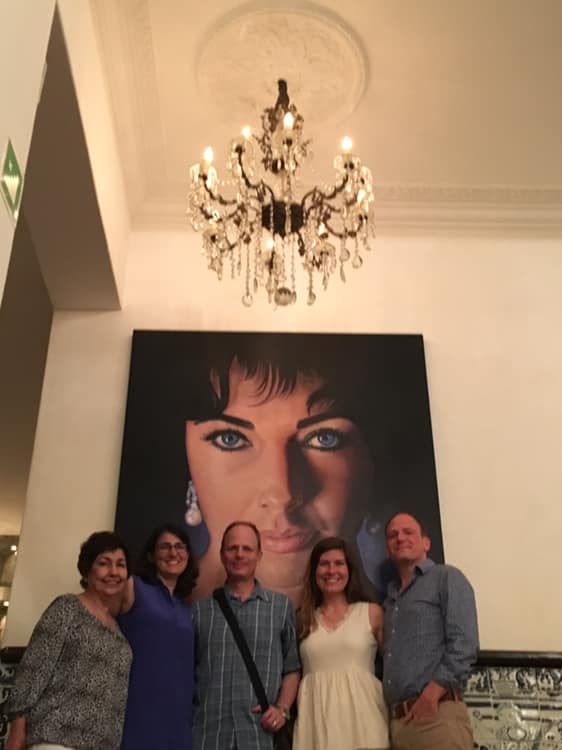 We are ready for our close-up. Group picture with Elizabeth Taylor at Casa Kimberly (Puerto Vallarta, 2019).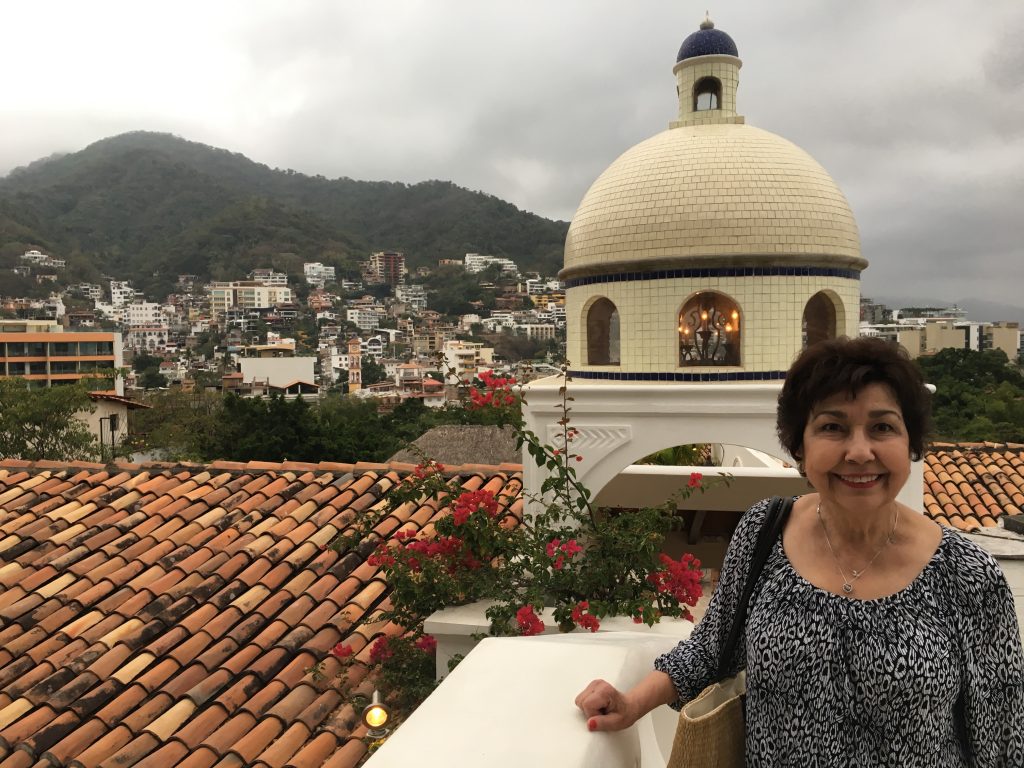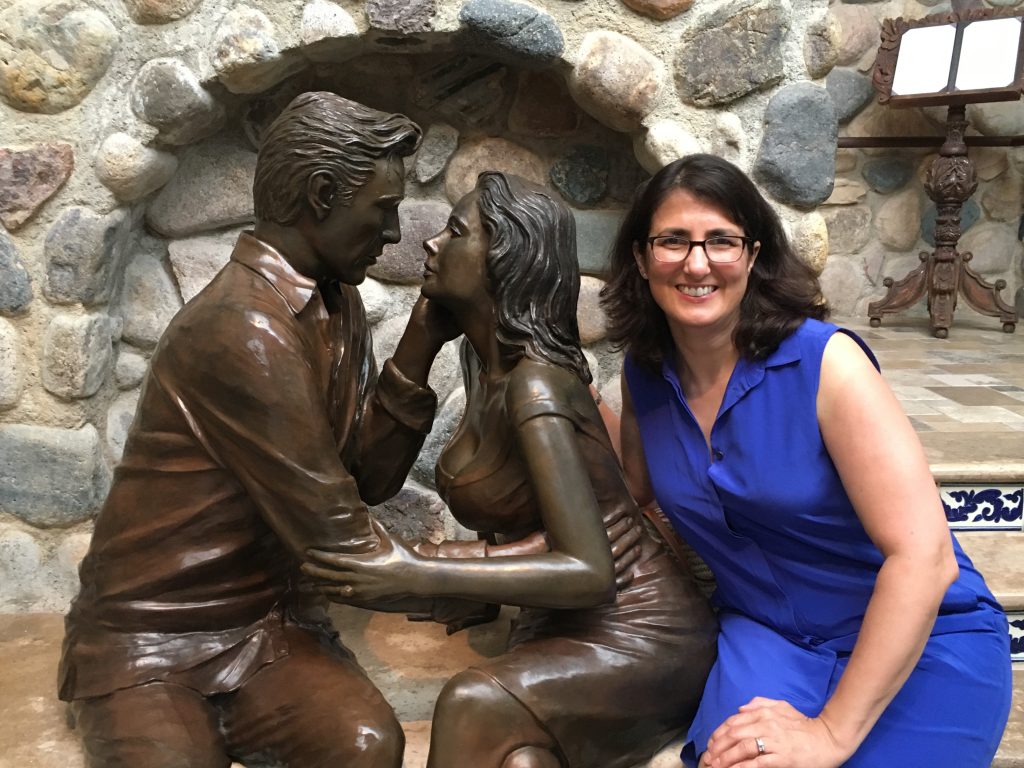 Me photo-bombing the moment at Casa Kimberly (Puerto Vallarta, 2019).
The 1960s Night of the Iguana is not the only movie to have been filmed in Puerto Vallarta. Apparently scenes from 1987's Predator were also shot in the jungles close by Puerto Vallarta. Not much is left of either movie set, as evidenced by the crumbling signs we passed in our Uber on the way to Vallarta Botanical Gardens.
¿Como?
Yes, some of us piled into an Uber to drive all the way to the Vallarta Botanical Gardens, a privately owned oasis of flowers and hummingbirds. Well worth it!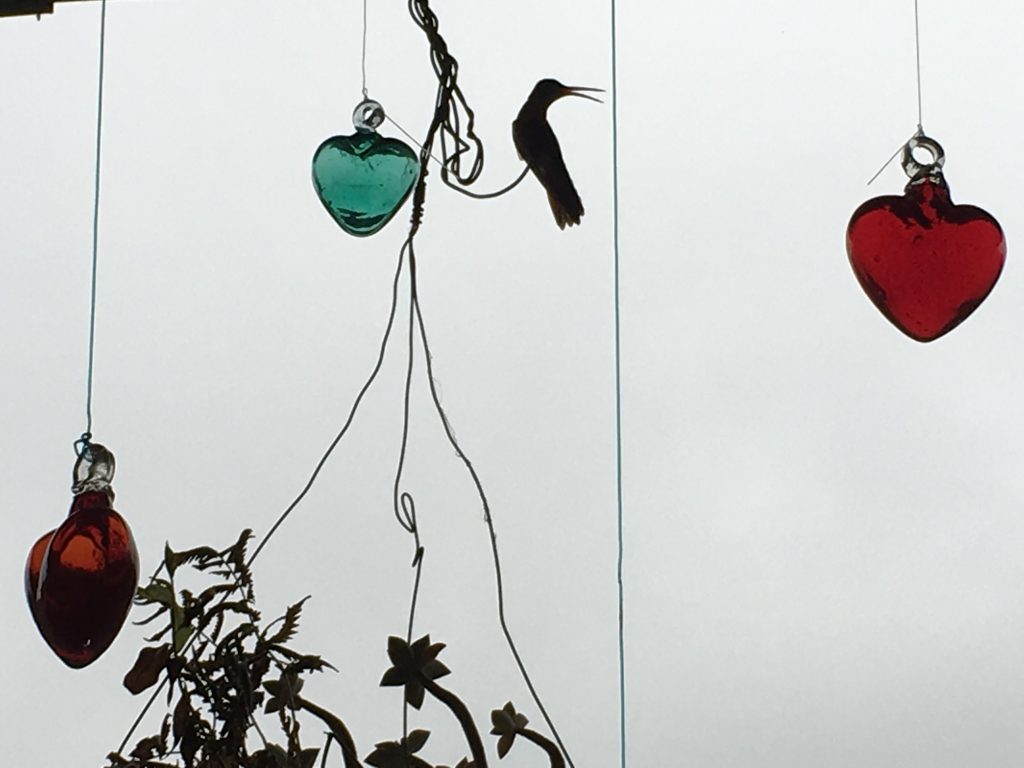 Our time was short at both the conference and the destination. Sadly, this was the third and last precision medicine conference organized by Fusion. But, hopefully, there's enough excitement and momentum for another precision medicine conference in the near future.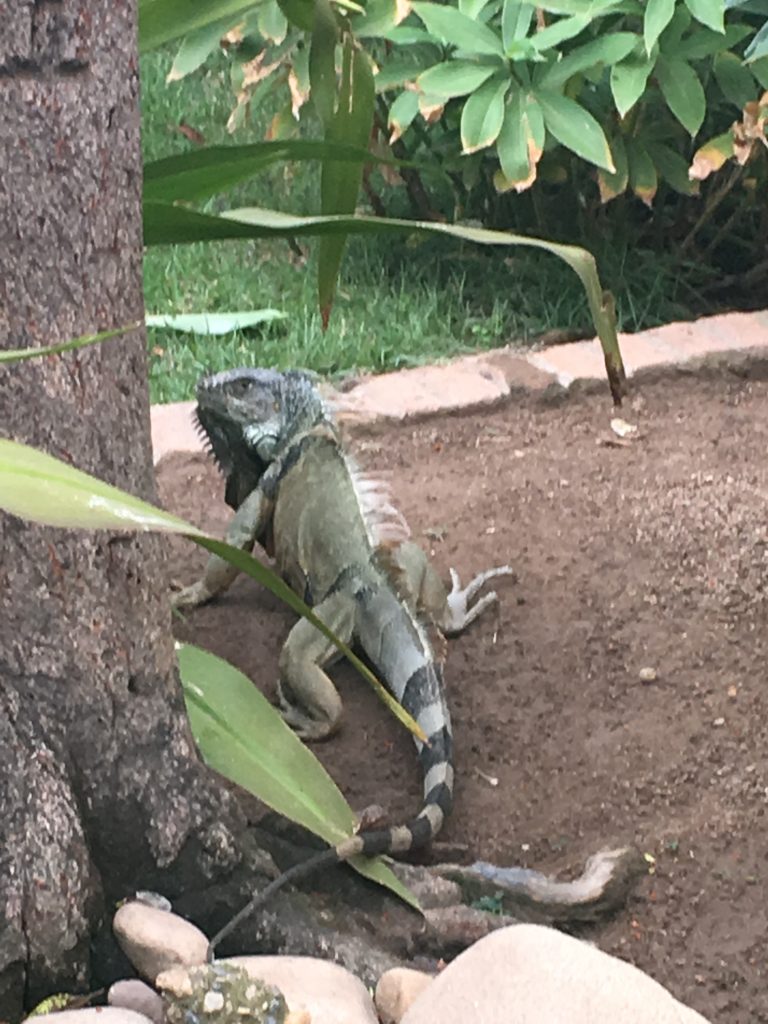 Adios for now, my ancient bearded friend (Puerto Vallarta, 2019).
PS: I am posting this summary more than a year after the conference took place. It's now 2020 and we are nine months into COVID-19. As of March 2020, all scientific conferences have either been cancelled or converted to virtual events, including those organized by Fusion. Fusion, like many scientific societies and professional conference organizers, is tentatively scheduling events for mid-2021. Here's hoping we'll be meeting our colleagues some time soon in the future. Until then, wear your mask, wash your hands, and stay safe out there.